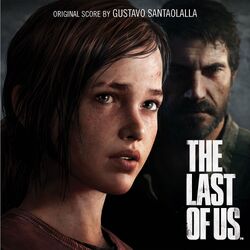 The Last of Us Original Soundtrack is a soundtrack that includes much of the music composed by Gustavo Santaolalla for the third-person horror shooter game The Last of Us. The album was released digitally and in stores on June 13, 2013, by Naughty Dog and Sony Masterworks.
Production history
Edit
Naughty Dog had a collection of music files featuring work by some of the preeminent musicians in video games, television, and film; each sampling of the ideal musical quality, direction, and tone the company wanted to have for the project.[1] Gustavo Santaolalla's work had appeared multiple times within these files. Sought out by Sony's music group, Santaolalla was intrigued enough by the game to accept the role as the game's composer. The Last of Us marks Santaolalla's first experience in the video game industry.
Druckmann felt Santaolalla's score brought emotion with the music, not horror; the very thing The Last of Us' game team were striving for.[2] The soundtrack has been described as being unlike anything heard in a video game before. Its tone has been described as emotionally resonant and emphasizing thoughtfully how Joel, Ellie, and all the characters in the game perceive the world around them.
Reception
Edit
References
Edit