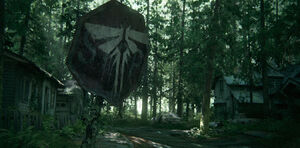 Well, it is here at last folks, The Last of Us Part II has released today, June 19th, 2020. As expected, much like its predecessor, Part II have been met with universal acclaim. It scored a 96/100 on Metacritic, meaning the reviewers worldwide unanimously believe it is a undisputed Masterpiece on the PlayStation 4.
A masterpiece
Compiled below are only a few dozen of the numerous reviews scoring this game the impressive perfect 10/10:
We Got This Covered: 10/10
Digitally Downloaded: 10/10
The 'almost perfect'
A fair few reviewers believe the game is near perfect, but has just a few tiny flaws that stop it getting that perfect score:
A solid, if not perfect game
Of course, there are a few who don't quite consider it a masterpiece, but nevertheless a solid game:
What about you?
But, in the end, it is us, the fans of The Last of Us franchise who get the final say on whether Part II lives up to the premise. Was Part II perfect? Better than the first game? Weaker? Have you even played it yet? Why not? ;)
So, leave your thoughts in the comments down below. As always, be supportive but humble and critical but kind.
Sources cited
The Toronto Sun review[6]
Read all them? Well, if you wanna reas even more reviews, you can find the rest complete list here. Happy reading! ^_^
References